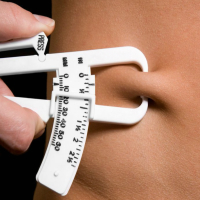 Weight loss is a commendable goal for most people. A healthy weight can reduce coronary heart disease and other chronic medical conditions while making you feel more energetic and help you enjoy your life more. A weight loss program can also be dangerous for your health if you do not take proper precautions. Always consult with your doctor before embarking on a weight loss program.
Medical providers and weight loss
Why see a medical provider prior to starting to lose weight? People lose weight every day without seeing a doctor.  Some good  reasons to see a provider before starting a nutrition plan  include:
Rapidly losing weight or not getting the nutrition that your body needs are problems that people on a weight loss program face which can do far more harm than good.
If you are on medications losing weight can affect your bodies response to those meds. You need to have medical supervision in this instance you can you be titrated off those meds safely.
Your medical provider can rule out medical reasons for obesity such as hypothyroidism and diabetes.
You need to be sure that you can start an exercise regimen safely.
While the above reasons are good for why you should have medical supervision, remember most doctors are completely clueless about nutrition and exercise. So use some personal judgment and do your research. 
Don't be embarrassed to ask your doctor tough questions about your health. If they try to talk down to you or rush you find another doctor. It is your health we are talking about and no one cares about that as much as you should.
Calorie Requirements for Weight Loss  Medical Weight Loss   Fluoxetine for Weight Loss   Phentermine and Weight Loss  Medication for Appetite Suppression  Calories in Food  Excercise to Burn Calories  Back to Weight Loss