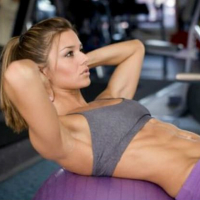 What is Weight Loss
Losing weight is a reduction of the total body weight mass, which can mean you are losing bone mass, fluid, muscle or fat. You have to be in a negative energy balance in order to lose weight. Self-esteem, positive self-talk, and goal-setting are three different parts of the weight loss process. We are the premier Loveland weight loss center because we understand that it is not about reduction of calories, it is about the quality of the food you put in your mouth. 
Self Image and Weight Loss
How you see yourself can have a big impact when it comes to starting an exercise and weight loss program. Setting realistic weight loss and exercise goals can help you avoid some of the most common mindset pitfalls. Just remember, losing weight is 80% diet and 20% exercise. 
Healthy weight management and successful weight loss depend on setting reasonable expectations. The process is full of ups and downs. What you are looking for is that the overall trajectory is in the same direction.  Most people can accomplish healthy weight loss on their own. If you are taking medications you should be under the care of a medical provider to help you with your weight loss journey.
The key to success in a weight loss program is making changes in your physical activity and eating habits that you can stick with for life. Even a small weight loss can have health benefits and is worth it. Our weight loss center teaches you what foods to avoid. 
Weight Loss Programs
There are so many weight loss programs out there. I have reviewed some weight loss programs and you can check them out. No one diet fits everyone. That is why we tailor our 22 Day  Weight Loss Program to our clients.  Don't believe the old myth that slow weight loss is best. Your rate of weight loss will vary and you will hit plateaus. That is normal. Just stick with it. On our program, you will lose weight fast in the beginning and then the rate will slow down. 
Calorie Requirements for Weight Loss  Medical Weight Loss   Fluoxetine for Weight Loss   Phentermine and Weight Loss  Medication for Appetite Suppression  Calories in Food  Excercise to Burn Calories  Back to Weight Loss