Mobile urgent care
Mobile urgent care means providers come to you. So, when you are sick or injured, you don't have to be in a waiting room waiting for hours., You can be seen in the comfort of your house. We are a full service company and can take care of most minor injuries. Lacerations, colds, DOT physicals, school physicals, urinary tract infections, and more. We call in your prescriptions so they are ready when you are.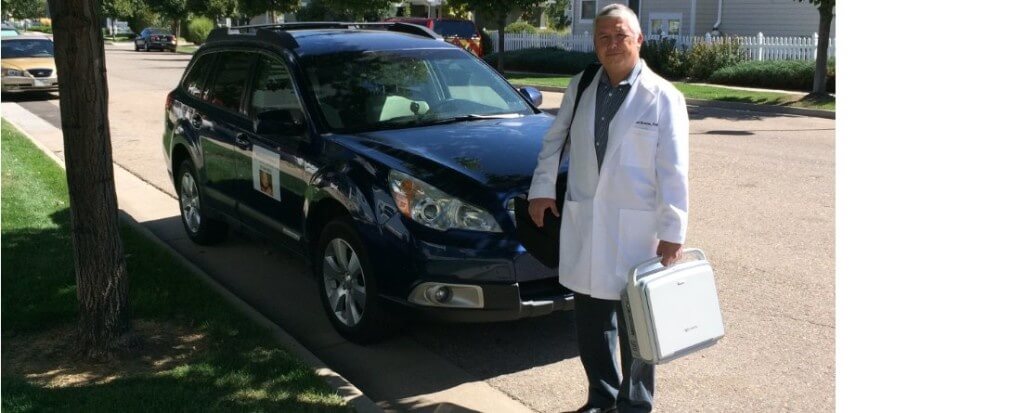 Our mobile urgent care offers minor urgent care services for adults and teenagers. We can come to you. We focus on minor illnesses such as:
Sore throats
Urinary tract infections
Simple lacerations (You need to be able to send us a picture of the wound and it must be less than 12 hours old)
Prescription refills
Strep Throat
sports physicals
rehydration for athletic events
Toenail repair or removal
Our mobile service is staffed with nurse practitioners to make sure you are professionally evaluated and treated. We treat patients 12 years of age and older Why go to an ER or Urgent care and wait for hours when our mobile urgent care can come to you. With our technology we do better than your local Walgreen Clinics and most urgent cares that you could visit in Northern Colorado. Ultrasound guided procedures are more accurate and less painful than blind procedures that most clinics will perform on you. With our ultrasound we can do musculoskeletal exams, aortas, gall bladders, limited cardiac echos, and much more.
Call us at 970-541-0903 to see if we are available.
We do not take insurance. We are able to provide you with a bill that you may file with your insurance company.
Loveland Medical Care Siegfried Emme 4105 Plum Creek dr Loveland, Colorado 80538 970-541-0903