December 26, 2017
Weight Loss Medication For Appetite Suppression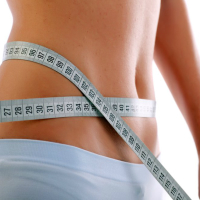 There are many different diet aids available today. In conjunction with a healthy diet and regular exercise, they can be very effective. It is important to realize that no diet pill will work on its own. Many diet pills have been pulled off the market due to adverse side effects. At the Loveland Medical Clinic taking diet pills are only used as a last resort. Kind of in the same way that bariatric surgery should only be used as a last resort.  You should only take diet pills should be taken as prescribed and never use these medications as a substitute for eating good healthy foods.
The Difference In Weight Loss Medications
There are a couple types of diet pills available: prescription and the over-the-counter diet pill. Here is what you need to know about these two types.
The FDA, Federal Drug Administration, regulates prescription diet pills and has clinical trial information concerning side effects, risks and suggests prescribed dosages. Every medication has side effects and prescription diet pills are no different.
Over-the-Counter Diet Pills are classified as a food substitute and are not FDA regulated. They also can have side effects, but since they do not have to go through clinical trials there is a lot less known about them. 
Loveland Medical Clinic Weight Loss Medication Prescriptions
At the Loveland Medical Clinic, after you have completed the 22 Day Weight Loss Program,  we only prescribe medications for a 30-day supply after our patients have had a physical exam and are verified to be healthy enough for such medication. On a monthly basis, our clients are required to submit a progress report so we can be assured that the patient is feeling healthy and no negative reactions have occurred. We use medications such as Phentermine and Fluoxetine to suppress a patient's appetite.  This allows our clients to stick to a specific food plan for weight loss. Additional questions concerning medical weight loss medication can be presented during your visit to the Loveland Medical Clinic.
Calorie Requirements for Weight Loss  Medical Weight Loss   Fluoxetine for Weight Loss   Phentermine and Weight Loss  Medication for Appetite Suppression  Calories in Food  Excercise to Burn Calories  Back to Weight Loss
#GetHealthy, #LovelandMedicalClinic, #SiegfriedEmmeFNP