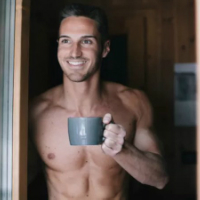 Our goal in our clinic is to get people off meds. Our philosophy at the Loveland Medical Clinic is everyone has a right to be healthy without meds.   So starting someone on a weight loss drug is not something we undertake lightly. Everyone has to do the initial 22 Day Weight Loss Program and if they are not successful with that we will discuss weight loss drugs. 
When all else fails we use a combination of Phentermine and a low dose of Prozac (fluoxetine).  Phentermine used alone starts to lose effectiveness after a few months so we add the Prozac to counteract that effect. 
The Prozac prolongs the presence of the appetite curbing neurotransmitters promoting the longevity of satiety. The nice thing about our nutrition plan is that we add healthy fats to the diet which accomplish the same thing. Still, sometimes people still need a bit of help. The combination of drugs also reduces the side effects of either drug in the medication combination. When people are not hungry they tend to eat less.  I do want to emphasize that it is not the quantity of calories that matter the most, it is the quality of the food you are putting into your mouth. 
Prozac is known for being an antidepressant. When it is used in this combination (phentermine and prozac) it has absolutely nothing to do with depression.
Calorie Requirements for Weight Loss  Medical Weight Loss   Fluoxetine for Weight Loss   Phentermine and Weight Loss  Medication for Appetite Suppression  Calories in Food  Excercise to Burn Calories  Back to Weight Loss