January 26, 2018

We want more people to learn about health so we created a media page to reach more people  who will hopefully spread the news to  websites, media outlets, and journalists
Share our message with folks around the world by telling them about Loveland Medical Clinics' BE HEALTHY MESSAGE. As I have said in the past being healthy is a right, not a privilege of a few chosen people.  
We are trying to be the #1 source for valuable health news and information coverage
We will provide links to all our press releases on this page. Many of our press releases will have free health reports attached to them. Feel free to download them and send them to your friends. 
By increasing our search visibility we hope to improve peoples health one person at a time. 
We are using multimedia to drive engagement. Photos, videos, and infographics increase use engagement so we use it all. Leverage our complimentary media press release page to comment and make ours and your message more compelling for health-conscious people.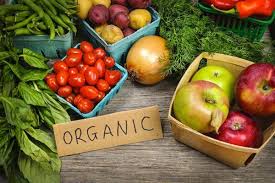 What is our health message 
Eliminate all grains from your diet
Eat organic when possible
Eat animals that are humanely raised and fed their natural diet
No processed foods
Sweat to help detoxify
Move your body
Enjoy the sun
Get enough sleep
Mindfullness
Loveland Medical Clinic Press Releases
Loveland Clinic Artificial Sweeteners And Weight Loss Stevia Report Released
Loveland Colorado Medical Clinic Vitamin IV Infusions Therapy Service Announced
Loveland Greeley Fort Collins CO Weight Loss Medical Clinic Programs Announced
Loveland Colorado Medical Urgent Health Care & Weight Loss Clinic Opened