December 26, 2017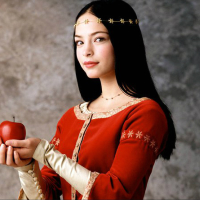 Counting Calories
Should we count calories in order to lose weight? Here is a good calculator you can use if you want to figure out how many calories you need.   
That being said the Loveland Medical Clinic does not advocate counting calories. The quality of the food is more important than the quantity. That is what we preach and practice. Take this from a former diabetic who reversed this chronic illness just by changing what I ate, not how much. 
Do you really think 100 calories of coke does the same thing to your body as 100 calories of broccoli? You need to change your mindset that it is what you need that counts. You also need to give your body time to reset. Pretend it is a computer that needs to be rebooted. If you do not reboot your hormones you will never lose the weight. When you are young and your body(look at it as a machine) a lot less goes wrong. As you age things start to break here and there and you need to put in the maintenance to keep the machine humming. Your diet is part of that maintenance.
How Many Calories Should You Eat on Average?
An average woman needs to eat about 2000 calories per day to maintain, and 1500 calories to lose one pound of weight per week. An average man needs 2500 calories to maintain, and 2000 to lose one pound of weight per week.
However, this depends on numerous factors. These include age, height, current weight, activity levels, metabolic health and several others.
Once again, on the 22 Day Weight Loss Program we do not count calories. It is counterproductive. Change what you eat and when you eat and you will successfully lose weight.  
Below are some videos advocating calorie counting. Watch at your own peril. 
Calorie Requirements for Weight Loss  Medical Weight Loss   Fluoxetine for Weight Loss   Phentermine and Weight Loss  Medication for Appetite Suppression  Calories in Food  Excercise to Burn Calories  Back to Weight Loss
#GetHealthy, #LovelandMedicalClinic, #SiegfriedEmmeFNP