December 26, 2017
What is Phentermine?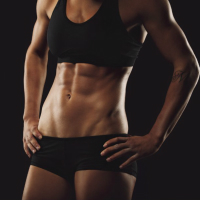 Oral phentermine is a prescription medication that is sold for weight loss. It is related to amphetamines. In other words, it causes your metabolism to speed up which means you will burn more calories. Many weight loss drugs have come and gone through the decades, but phentermine has remained. Most of them that were taken off the market was because they had serious side effects. The Loveland Medical Clinic only uses phentermine in conjunction with Prozac (fluoxetine) to help patients who have not had success with our regular weight loss treatment plan on the 22 Day Weight Loss Program. 
You still need to eat a proper diet, exercise and have some behavior therapy. We use phentermine more as a bridge to help you to lose weight while you are learning new ways to eat and exercise. You also must have completed the 22 Day Weight loss program and not had significant results prior to us prescribing meds. This is the healthier and safer method way to go. Do not let some company put you on an HCG diet or some other hormone replacement diet if you value your health.  It is important for you to realize that diet is 80 percent and exercise is 20 percent of any weight loss program. What you put in your mouth matters more than hours of exercise.
How does Phentermine work?
Phentermine works by stimulating the hypothalamus gland to produce dopamine, norepinephrine, and adrenalin.  This causes you to decrease your appetite. This medicine has been around for decades and weight loss clinics are very familiar with this drug. One the bad side of this drug is that your body will become accustomed to this medication and you will need higher and higher dosages for it to remain effective. This is the reason why you need to be changing your habits while on this medication so you can get off of it. The bottom line is that your weight is 80 percent reliant on your diet. 
The Loveland Medical Clinic is not a fan of using drugs to control your appetite. You can read about the Loveland Medical Clinic philosophy here. We are realistic enough to know that some people will need a little bit more help to be successful in a weight loss program. We do like the phentermine and Prozac combination and it is the only weight medications we will prescribe. Below is a video describing some of the side effects of phentermine. 
Calorie Requirements for Weight Loss  Medical Weight Loss   Fluoxetine for Weight Loss   Phentermine and Weight Loss  Medication for Appetite Suppression  Calories in Food  Excercise to Burn Calories  Back to Weight Loss
#GetHealthy, #LovelandMedicalClinic, #SiegfriedEmmeFNP