December 26, 2017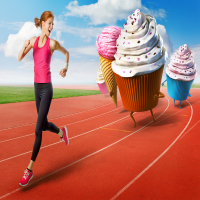 We all know junk food is bad for you. We shouldn't even have to go there. 
Calories in some common foods
Look at  the number of calories in certain common foods that we eat :
| | |
| --- | --- |
| 1 Tablespoon Butter | 101 calories |
| 1 Ounce Cheese | 100 calories |
| 1 Can Beer | 145 calories |
| 1 Glass Wine 4 Ounces | 75 calories |
| 1 16-Ounce Cola | 201 calories |
| 1 Glass Milk | 150 calories |
| 1 Cup Orange Juice | 110 calories |
| 1 Cup Peanuts | 165 calories |
| 1 Cup Milk Chocolate or M&Ms | 877 calories |
| 1 Slice White Bread | 120 calories |
| 1 Taco Shell | 100 calories |
| 3 Slices Bacon | 109 calories |
| 5 Saltine Crackers | 70 calories |
| 4 Ounces Chips | 175 calories |
Look at the list above and you will see that a cup of orange juice has as many calories as 8 ounces of Coke. Both will have the same effect on your insulin. We do have to control what and how much we are eating. You can not exercise your way out of a bad diet. If you compare the calories burned with exercise with those eaten you will quickly realize that you cannot burn off enough calories to make a significant difference without altering your eating habits.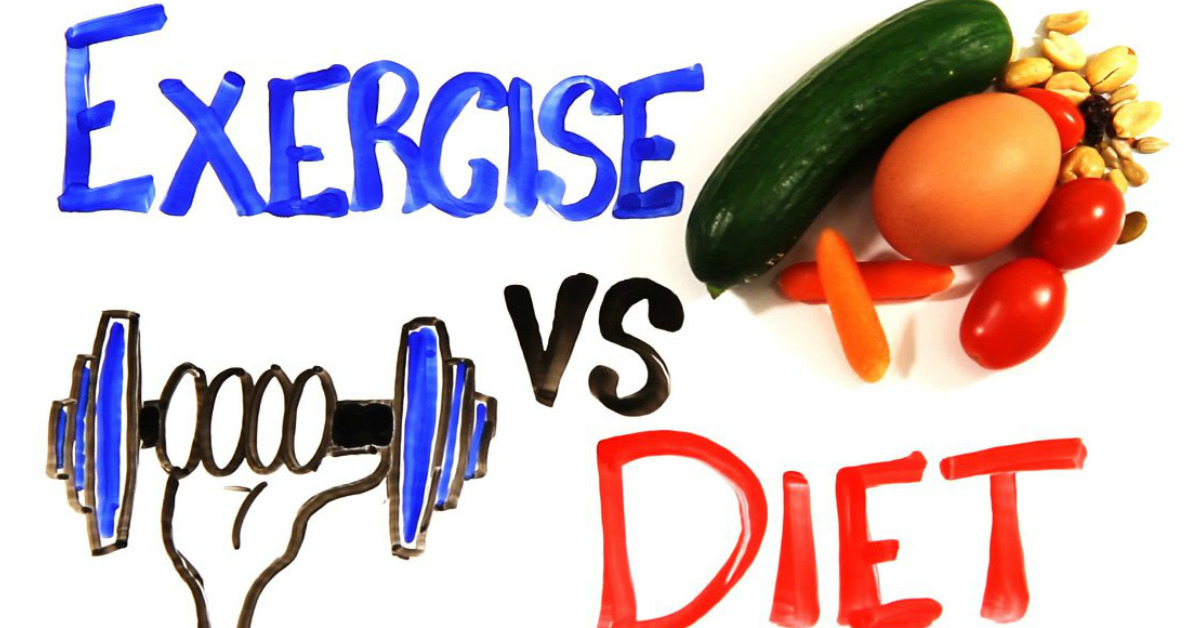 You must also realize that if you are very much overweight it may be difficult to get a fair amount of exercise. It might just be too painful and tough on your body. 
Calories, Exercise, and Weight Loss
Losing weight is not about the calories or exercise, it is about the quality of the food you eat. Insulin is a hormone which manages your weight. As long as insulin is present in your system you are storing fat and not using it. Here is an article on insulin resistance I wrote that explain why this cases weight gain and metabolic syndrome.  We want to keep insulin as low as possible. Here is a quick quiz. Which of these food items raises insulin the most:  white bread, a snickers bar, a teaspoon of sugar, or a banana. If you answered the white bread you are right. 
Learning which foods affect the glycemic index the most will help you in controlling your weight. Hippocrates, the father of medicine said: "Let food be thy medicine". That is the way you need to look at food. Unprocessed, organic, non-GMO will get you to better health quicker than anything else. 
The Loveland Medical Clinic runs the 22 Day Weight Loss Program.  The initial program is only 22 days, but it really is a life-changing way of looking at the food you eat and how to manage your health better.  This program will lower your insulin resistance and reset your hormones. If this is interesting to you check us out! 
Calorie Requirements for Weight Loss  Medical Weight Loss   Fluoxetine for Weight Loss   Phentermine and Weight Loss  Medication for Appetite Suppression  Calories in Food  Excercise to Burn Calories  Back to Weight Loss
#GetHealthy, #LovelandMedicalClinic, #SiegfriedEmmeFNP