August 8, 2017
| | |
| --- | --- |
| | RATINGS |
Price





Concept





Execution





Value





| | |
| --- | --- |
| | TOTAL |





Vendor:
Dr Cate Shanahan
PRO:
Best explanation of lipid oxidation and glycation anywhere
CON:
Drags on kind of long. Food recommendations inconsistant
Book Deep Nutrition  Review
I recently read the book "Deep Nutrition" by Dr Catherine Shanahan. I found it to be a fascinating health book that explains  how our diets affect us on a microscopic level. There are two chapters in the book that make this book worth purchasing just for those chapters. The chapter of lipid oxidation and the chapter on glycation are probably the best written material I have ever seen on these topics. The two points that really stuck with me throughout this book was get rid of vegetable oils and decrease the sugars in your diet. Both these items can destroy our genetic wealth and we can fix this by eating a traditional diet. 
Dr. Shanahan provides and excellent explanation  for how processed foods are  causing us to gain weight and literally creating disease within our cells. She goes into great details on  gene health and  how diet choices can  affect our children.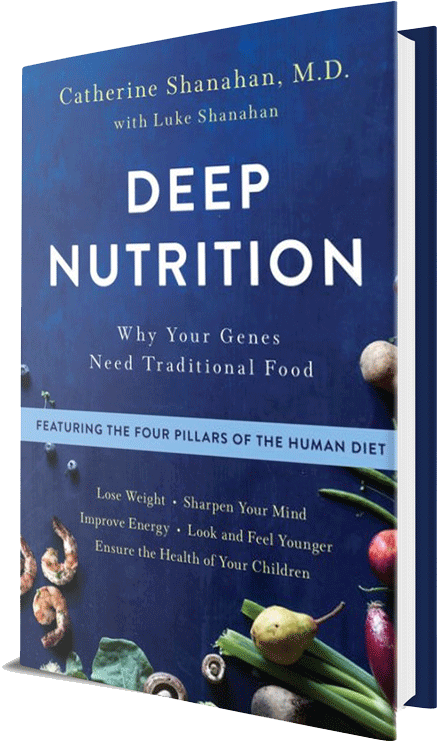 4 Ways To Eat Yourself Beautiful
According to  Dr Shanahan there  are four dietary principles found in traditional food and primitive cultures that allowed them to live healthy lives. In a way it is very similar to the work that was done by Weston Price. Reading Deep Nutrition at times got a little long. Dr Cate wanders a bit and goes into way to much detail about epigenetics. The talk of beauty and going on about a mask created by a plastic surgeon was a bit much. Deep Nutrition explains the  four pillars of traditional diet and it does make sense to me. These four pillars were found in  populations around the world who have  better health than modern society. These four pillars are detailed below. 
Meat On The Bone
There are two benefits you get from cooking meat on the bone.  It allows the bone nutrients to infuse into the meat increasing the flavor of the meat. The other thing cooking does is break down the collagen. When you make bone broth you fill the water with  glycosaminoglycans. Glycosaminoglycans act as  growth factors  keeping the collagen in your joints healthy . Dr Cate talks about how she used bone broth to rehabilitate her own joint problems. Of course, having grass fed meat is always best as well. 
Fermented Sprouted Foods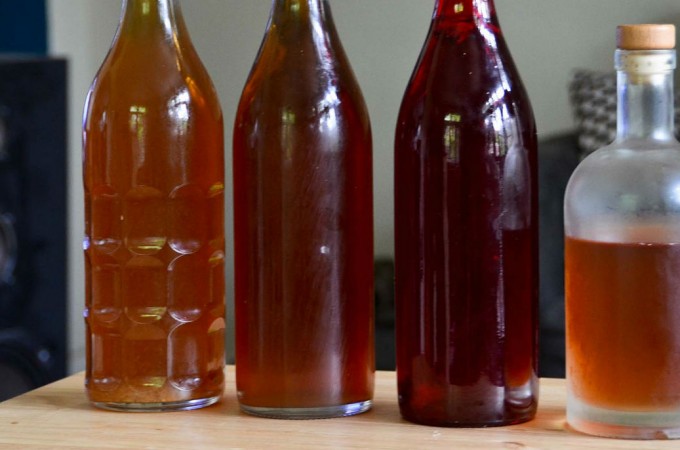 Fermented foods  are probiotic. Great examples of these foods are kimchi and sauerkraut. Our gut relies on probiotics to   eliminate pathogenic germs as well as create vitamins. So eat them.

We also need to eat prebiotics  in order to feed our gut microbiome. Plants have natural toxins called phytates and sprouting eliminates some of these. The gist of all this is that primitive cultures did both of these things and it improved their health. Our gut is one of our biggest immune defense systems and it has to be healthy in order for us to be healthy.
Organ Meats
This is something that has really changed in our modern diet and that traditional foods included.  We just do not eat much organ meat anymore.  There is so much  nourishing health benefits in organ meats. Because of the  effort involved in sourcing and  preparing organ meats people just do not eat much these days. The book suggests liverwurst as a way to get in your organ meats. I actually started eating that just because of  this book. Dr Cate talks about how grass fed beef has a better omega 3 to omega 6 ratio than animals raised in large agricultural operations. I get my meat now from US Wellness since all there meat is grass fed. You can get liverwurst from them and freeze it. I thaw out and eat small sections at a time. 
Fresh Food
We all know that fresh food is best for you. Dr Cate talked at length about drinking raw milk and how the processing of milk damages the proteins  making them not very useable by the human body. I did enjoy the part that discussed  how pasteurization spread in our country. Not convinced on drinking raw milk.
I think the main point was that fresh food delivers inflammation-fighting antioxidant chemicals. The fresher the food the more antioxidants. The closer you are to when the food was picked or killed the better it is for you. People today think you can just take a supplement to take care of the deficiencies in you diet. Dr Cate stresses that real food is always better because of the lack of processing. The damage to the nutrients all comes from the processing. 
About Author Dr Cate Shanahan
Dr. Cate Shanahan is a  Family Physician who trained in biochemistry and genetics at Cornell University. It is because of this training that she puts a unique perspective on nutrition in her book(more depth than the average nutrition book). After graduate school she went to  Robert Wood Johnson Medical School after which she practiced in Hawaii for ten years. It is Hawaii where she studied her healthiest patient's eating habits . Between her husband and herself they applied all there learning and experiences  to write Deep Nutrition.