July 26, 2017
Fasting Mimicking Diet Benefits
The fasting simulating diet is  an easier, as well as much safer way to obtain the exact same advantages as  water fasting. It produced a barrage of media  coverage around it following the publication of a research article on this topic.  
You can read an abstract of "A Periodic Diet that Mimics Fasting Promotes Multi-System Regeneration, Enhanced Cognitive Performance, and Healthspan " here. 
Dr Jason Fung , a doctor from Toronto Canada, wrote a book about fasting and how he uses it to treat diabetic patients. There is lots of research currently going on in using fasting and ketogenic diets to help treat cancer. And if that is not enough, not eating is the cheapest weight loss program in the world. Doesn't get easier than that. You can get the molecular advantages of long-lasting calorie restriction by only occasionally restricting calories. More significantly, you are getting the benefits by  limiting mostly healthy proteins and sugars. Doing this has long-term effects on GH(Growth Hormone and IGF-1(insulin like growth factor), which  control development pathways and also growth genetics. IGF-1 appears to be the most  significant hormone  in accelerated aging. Reducing the aging process is just one of the effects of Longo 's fasting-mimicking dietary intervention. Calorie restriction has likewise been revealed to boost cellular as well as intracellular regrowth and also restoration. Researches have revealed that IGF-1 and mice lacking the  receptor for this have record-long life expectancies.
Fasting Mimicking Diet Do It Yourself Guide
The fasting-mimicking diet is thus called since it produces the same valuable impacts on your bodily systems as water-only fasting does. A simple way to do this is make a cowboy coffee twice a day like the video above shows. Another simple way is to eat and avocado in the morning and in the evening. Both ways you are getting a fair amount of fat calories, but really restricting the amount of overall calories in ta day. You are doing this because intermittent calorie restriction boosts stem cell manufacturing, which is essential aging gracefully. Limiting healthy protein to just what your body requires, and no more, is an important factor to consider that promotes long life as well as shielding you from  chronic disease.
Fasting Mimicking Diet Goals
The fasting-mimicking diet plan developed by Longo 's team is thus called due to the fact that it impacts various pathways in your body, such as IGF-1, IGFBP1, glucose as well as ketone bodies, in ways that only water-only fasting does.
Valter Longo, Ph.D
has  done extensive research  in  my areas of interest, which is maximizing mitochondrial metabolic process with dietary interventions. Through improving our metabolic processes we can reverse diabetes, get rid of obesity, and stem the tide of many chronic diseases.
Fasting Mimicking Diet Research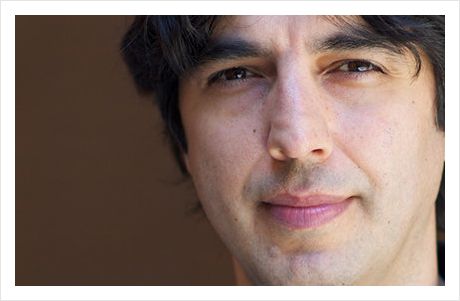 Valter Longo, Ph.D
is the  director at the University of Southern California  Longevity Institute. On the opposite side of the country  Dr. Thomas Seyfried's has been working  on how  fasting affects  cancer. Doctors 100 years ago had a better grasp on diet and cancer than than the majority of doctors today. It all started with a German scientist, Otto Warburg. Longo 's lab  uncovered the role of the target of rapamycin (TOR) pathway in aging as well as in the defense of cells.  Understanding the influence of food on this path is important for understanding ways to enhance your diet regimen. Protein is the main nutrient that activates this pathway and when this pathway is active your chance of cancer is higher. That is why it is so important that you do not overdue protein. In the human test subjects, fasting was done 5 days monthly for three months. The diet plan was very reduced in sugar, relatively high in complicated carbohydrates, reduced in protein and also high in healthy and balanced fats. This sort of intervention was sufficient to put many people right into temporary nutritional ketosis, which is when your body starts shedding fat as its primary energy source rather than sugar. From a metabolic point of view, clearance of broken cells(cancer cells, Alzheimer plagues, etc) actually happens during the fasting stage.  The mechanism is similar to the  way exercise actually creates damage to your cells( in a good way). But the miracle  occurs during the refeeding stage which is  when cells are rebuilt because of stem cell activation. Fasting , or fasting mimicking diet causes  IGF-1 to go  down,  glucose to  go way down, and  ketone bodies to be  raised. The result  is that the body starts shedding fat … mainly the fat around your organ. This is a truly essential point because that fat is one of the main causes of chronic disease.
Intensive Dietary Nutrition Program
The
Loveland Medical Clinic
runs an Intensive Dietary Nutrition Program. It starts with a 22 Day induction period. Some people just use this program to lose weight. It really was designed for so much more.  If you would like to know more about our programs just click the link below. We use the most current research available and our goal is to make you as healthy as possible.