Need Urgent Care ?
Loveland urgent care is mobile. You don't have to wait in an ER or urgent care  waiting room for hours. We can see you in the comfort of your house. We are a full service company and can take care of most minor injuries. Back pain, lacerations, colds, DOT physicals, school physicals, urinary tract infections, and more. We are fully electronic and  call in your prescriptions so they are ready when you are.

Loveland urgent care
Loveland urgent care offers minor urgent care services for adults and teenagers.  We can treat  minor illnesses such as:
Sore throats
back pain
Urinary tract infections
sinusitis
Simple lacerations
conjunctivitis
Prescription refills
rashes
Strep Throat
sports physicals
rehydration for athletic events
Toenail repair or removal
Loveland urgent care is staffed with nurse practitioners to make sure you are professionally evaluated and treated. We treat patients 12 years of age and older Why go to an ER or Urgent care and wait for hours when our mobile urgent care can come to you. With our technology we do better than your local Walgreen Clinics and most urgent cares that you could visit in Northern Colorado. Ultrasound guided procedures are more accurate and less painful than blind procedures that most clinics will perform on you. With our ultrasound we can do musculoskeletal exams, aortas, gall bladders, limited cardiac echos, and much more.
Call us at
(970) 541-0903  to see if we are available.
We do not bill insurance companies. We will provide you with a report that you may submit with your insurance company for reimbursement.
Vitamin IV infusion (Myers Cocktail)

Vitamin IV infusions
Vitamin IV infusions are being administered by the  Loveland Medical Clinic.  Vitamin deficiencies can leave us feeling tired and fatigued. Fast food diet, stressful modern life,  and nutrient depleted fresh foods are some of the reasons why  we are vitamin deficient .  You could always take  a vitamin pill. The thing is,  our gut can only  absorb so much of a particular vitamin at one time and this is usually not enough to make up for our deficit. Because of this, the majority of vitamins ingested gets excreted. I have written multiple articles on specific vitamins and feel free to read away. There are many  clinics nationwide, but The Loveland Medical Clinic is in Loveland and our providers are the best.
Call us now for an appointment
Check out  our various offerings:
A Myers' Cocktail is a powerful blend of vitamins and minerals designed for IV use. Developed in the 1970s by Dr. John Myers, a Maryland physician and used many people all over the world. The Myers' Cocktail has been used  to help treat a broad spectrum of health conditions. Our blend comes from
Partell Pharmacy
in Nevada and contains Magnesium , Vitamin C, Calcium, and Vitamins B1,B2,B3,B5, and B12 and is infused with a liter of normal saline. I get one of these every week.
$169

Hydration
If you have been sick for a while or have recently done a hard athletic event and need to recover fast we can rehydrate you with normal saline or Lactated Ringers solution. We also can add vitamins, nausea medicine , pain medicine, and glutathione for those who need it.
First bag  $ 99 second bag $50
zofran, toradol, gluatathione extra depending on how much you need.
Mobile hangover cure( jet lag, fatigue, etc)
We will come to you with our special blend and recover you in your home or hotel room. We are completely mobile and usually respond within 2 hours.
$199
 Healthy Weight Program
What makes this program different from other weight loss programs?
I  believe that people can lose weight by themselves, but sometimes people need a little coaching to be successful. That is what this program does.  I created this program after seeing thousands of patients and I have a good feel for what works and what doesn't. Our program combines methods from several different weight loss philosophies and is very successful in getting people to lose weight and become healthier.
The overall aim of the program is to convert your body from relying on glucose for fuel to relying on fat for fuel. As long as you have insulin working in your body the body will  use glucose and not fats. The body is naturally lazy and loves to use glucose as its preferred fuel. Carbohydrates elevate insulin levels which turns off fat burning for fuel use. 
The program is done in  3 phases to gently transition you into a fat burning machine from a glucose machine. This works for weight loss and for endurance athletes who want to perform better.
Our program has a membership site which walks you through each phase. You will  receive  daily email reminders of your current meal plan and exercise.
22 Day Weight Loss Program
Weight loss is 80% diet and 20% exercise. I might even go as high as 90/10. I do have an exercise plan included,  but I do not push it until you have gotten past the first phase. I personally do high intensity interval training twice a week for 30 minutes. I  walk daily for 30 minutes which I consider part of my life and not exercise. For a 52 year old man I am in great shape. Look at my blog posts on the Tour de Wyoming and Ride the Rockies to see what a fat adapted person can do.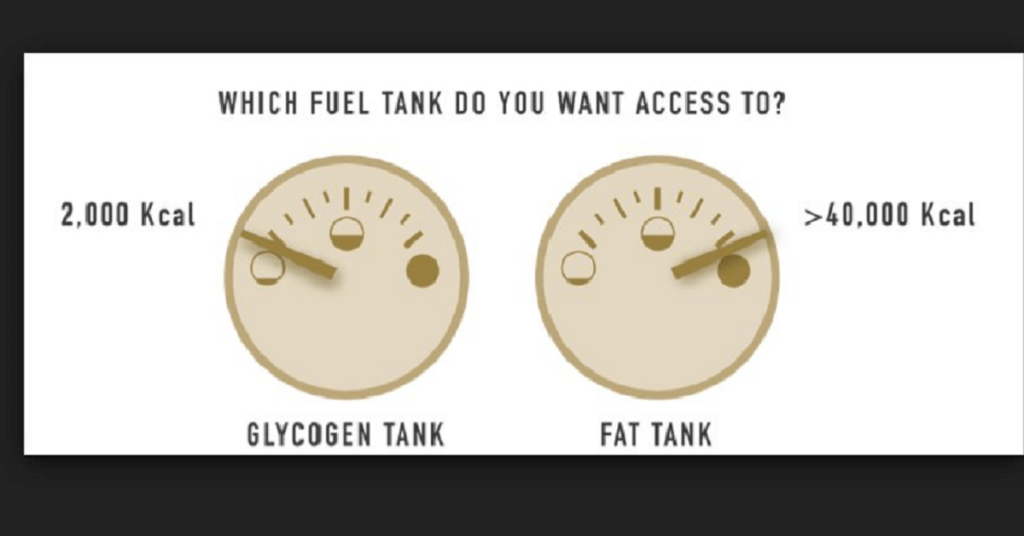 The word fasting scares people. We try to gently ease people into intermittent fasting on this program. You do not need to do this, but it is how I currently live my life everyday and I am never hungry. I was more "hangry=hungry + angry" when I was a predominantly carb living person. You will live longer and be healthier with the occasional intermittent fasting which we teach in this program.
During the  last phase we transition you into ketosis if we can. If not, you will still lose  weight, but not have all the benefits of ketosis. This works amazingly for type 2 diabetics. I have been able to get people off all of their medications. I do not handle type 1 diabetics as this is a more complicated situation and needs very close monitoring.  If you are pregnant you should not be on a diet program.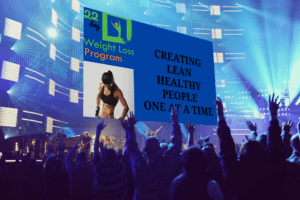 22 Day Weight Loss Programs
We have a variety of weight loss program levels. Our basic program includes the membership site and access to a  Facebook group for questions and support. The cost for that program is 99 dollars.You can learn more and sign up for that program here.
If you live in northern Colorado you can join our membership plus 4 visit program which is more individualized. First visit is the longest as this involves an initial intake. The cost for that program is 499 dollars. You can get details of the program here.
Our next level includes everything mentioned above but lasts 6 months. At the end of this program you will be able to continue losing weight and know exactly what it takes to maintain your weight. Bimonthly visits after the first month with half price Myers cocktails and free B12 shots. Cost of this program is 999 dollars. Please contact us here for more information.
Our last level is our concierge level. This includes lodging for three weeks and all meals cooked for you. When you leave here you have a year's worth of visits remaining. This program must be booked 3-6 months in advance and is very limited. The cost of this program is 4999 dollars. Ekg's, ultrasound, and all physicals are included. Labs are done by Quest labs and have to be covered by your insurance or yourself. Please contact us here for more information.
Siegfried Emme , FNP
#22dayweightlossprogram #losebellyfat #LovelandWeightloss #Fortcollinsweightloss #Greeleyweightloss #LovelandMedicalClinic #SiegfriedEmmeFNP