March 13, 2017
| | |
| --- | --- |
| | RATINGS |
Price





Concept





Execution





Value





| | |
| --- | --- |
| | TOTAL |





Vendor:
Door 222
PRO:
great tapas, gluten free menu, excellent service
CON:
a little pricey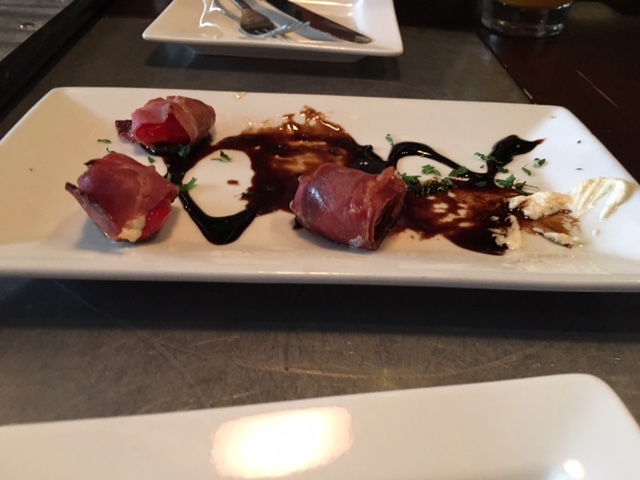 Low Carb Restaurant Review Door 222
Hi folks, Siegfried here with another restaurant review. I am writing these reviews  because people ask me frequently how do we stay low carb when we are eating out. It is actually getting easier these day because lots of restaurants are getting gluten free menus. Door 222 is one of those. Now I have been coming here since they were called Next Door and they are still the same great place. I go here for  tapas quite often and do not even eat a main course. Tapas are basically appetizers. In Spanish culture you go from bar to bar and have tapas and drinks. They are small plates meant for sharing.
Price Door 222
Door 222 has great food. You get what you pay for. They do have happy hour daily from 3pm to 530pm. They have a separate happy hour menu that has plenty to keep anyone happy. I like the fact that they go locally as much as possible for their food stuffs. That means it is fresh and supporting our local economy. On this trip I went with the stuffed Peppadew Peppers with Serrano Ham ,  Goat Cheese and  Balsamic Reduction which was 9 dollars. You can see the picture above.
Concept Door 222
Door 222 has a variety of foods. While you might be fooled into thinking because of the tapas that it is a Spanish restaurant, they actually serve a wide variety of food. Burgers, steaks, seafood, and pasta made with locally sourced food when available. Great drink menu as well as some of their own concoctions. I find the construction of the place really cool. They took some parts of old building and incorporated it into their place. The really old thick beams and doors make the place very interesting.
Execution Door 222
We visited on a Sunday and arrived around 415pm. Where they sat us down there was only one other couple there in our row. By the time we left over an hour later the whole place was full. What is amazing is there was no slowing of service. Our waiter was excellent and we never felt rushed or hovered over. The other cool thing is because of the way Door 222 is designed it never got too loud. They definitely work like a good team. I ended up having  the Seafood Cioppino that has shrimp,  clams, calamari, herbs, white wine, and Tomato Broth. It was excellent. I was definitely able to keep this a low carb meal with lots of flavor.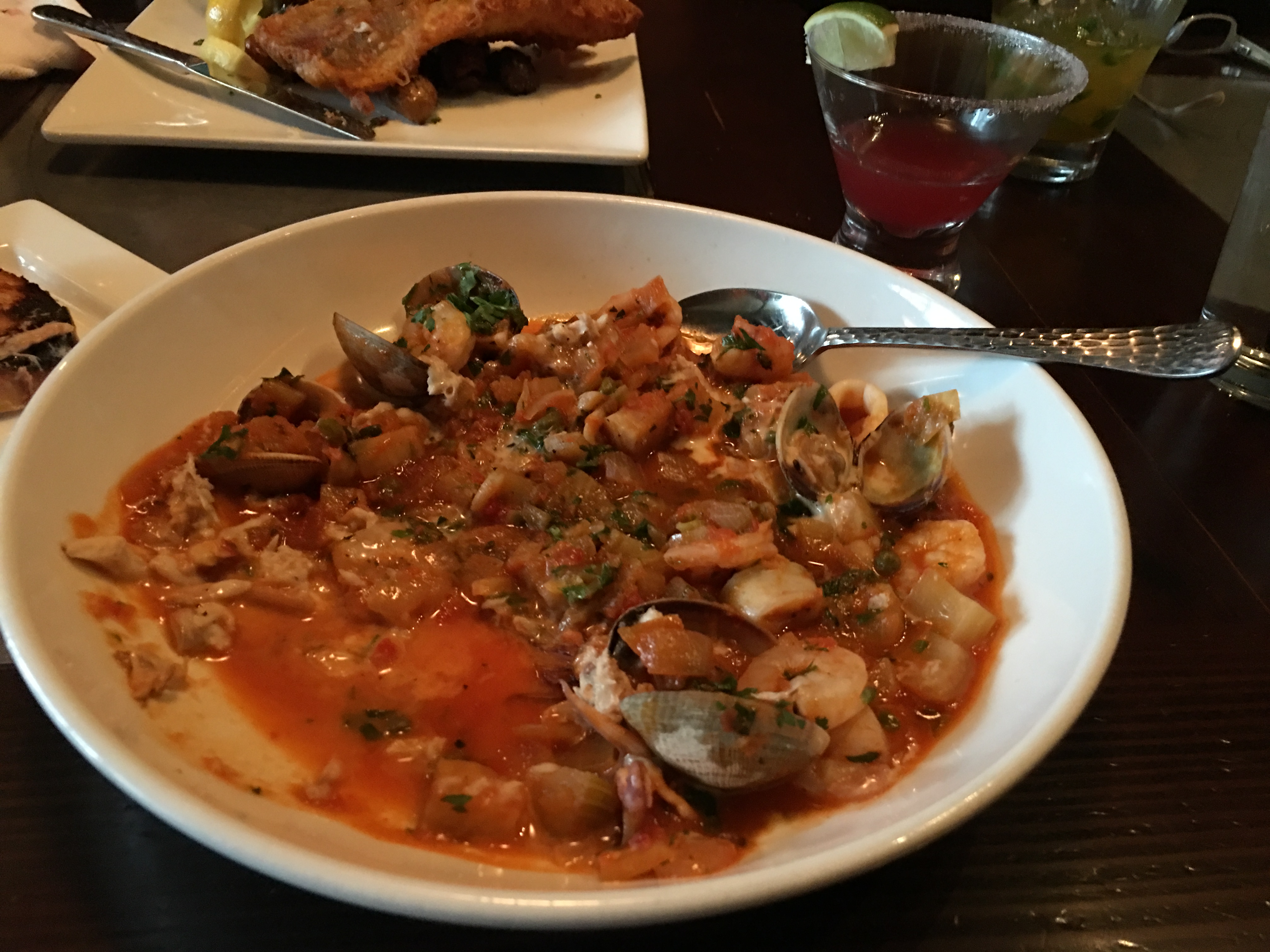 Value Door 222
If you are going for great food and interesting atmosphere this is the place for you. Nice central location on 4th Street downtown Loveland. They do have special events. I remember doing a beer dinner pairing several years ago that was excellent. So if you are visiting Loveland check out Door 222.