August 5, 2017
Weight-loss goals: Set yourself up for success 
Weight-loss objectives can indicate the distinction between success and failing. Sensible, tactical weight-loss goals maintain your concentration as well as keeping you encouraged. They supply a plan for modification as you transition to a much healthier way of living.
Vision Board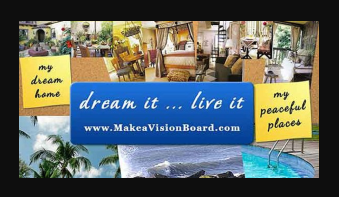 Visualization is just one of the most powerful mind workouts you can do. In the popular book  The Secret they state, "The law of attraction is forming your entire life experience and it is doing that through your thoughts. When you are visualizing, you are emitting a powerful frequency out into the Universe."
Losing weight is a tough proposition for anyone. With so many people being obese, overweight, diabetic , and insulin resistant you need all the help you can get.   A vision board can help you achieve your weight loss goal or any other goal !! A vision board is something used to help you  focus, and keep a spotlight on a particular goal. A vision board is any kind of visual aid on which you show pictures that speak to what you want  to have in your life.
Easy Vision Board for Weight Loss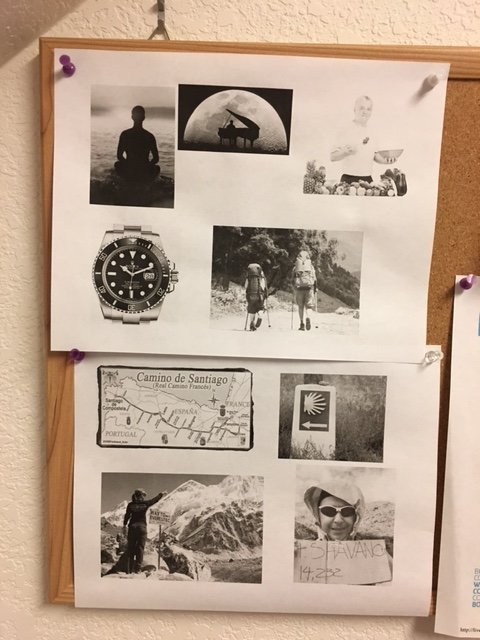 Above you see a picture of one of my vision boards. Going backpacking with my son and hiking the Camino de Santiago was on my board. DONE !! Everyone that wants to succeed in dropping weight and also getting much healthier should produce a vision board. Losing weight and getting healthier is HARD and  having a continuous reminder will certainly aid you do well. It is simple to create a vision board. Buy a poster board or use a wall and tack on pictures of all your goals. Take a picture of that and make duplicates.  After  you have  obtained duplicates of that  place it in your work space, restroom, and anywhere else you constantly visit. By seeing just what you want much more regularly you are much more likely to do well.

Video Vision Board
You could also develop a video clip if you have the resources for that. One of my goals is learning how to play Moonlight Sonata on the piano. So in the video I produced for myself the music in the background advises me of that goal. Above is the  video clip of mine that is my video vision board. I put dates  the images. You need to have a timeframe if you want to be successful with your losing weight goal. Also, while viewing  each photo I mention in my head what my goal is, when I wish to accomplish the objective by, why I desire it, and how my goal will help others.  This is a Grant Cardone  idea and I really like it. Grant Cardone is a millionaire who made his money teaching people how to accomplish things. 
Smart people have goals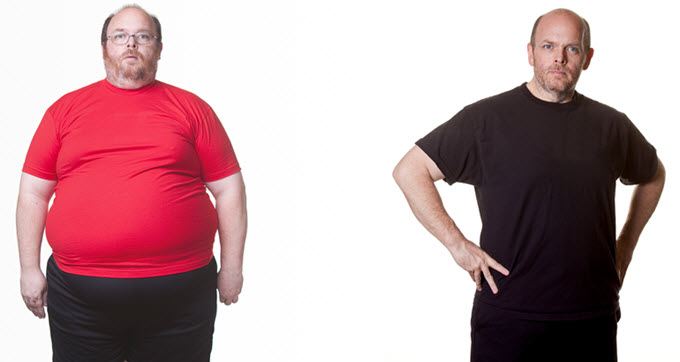 If you have read books on successful people you will see that they all have some version of visualization and goal setting.  Napolean Hill said " A goal is a dream with a deadline". You do not need to have  fancy goals. In fact the simpler the better.  If you desire to use S.M.A.R.T. objectives you can utilize that. To learn more you about SMART goals you can learn more here.  Pictures make it much easier for me and my roaming mind. Have fun with this. It will certainly be worth it!!!
Siegfried Emme , FNP
Loveland Medical Clinic