September 23, 2017
This was a dry run for my upcoming Grand Canyon trip. Turned out it just was not meant to happen. Here is my story.
Keto Diet and mountain climbing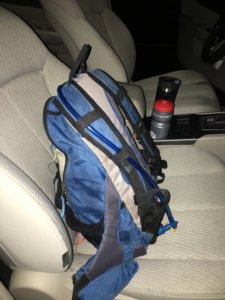 I have  been climbing mountains my whole life  and have a set pattern on how to prepare. The night prior to this trip  I packed my bag, filled my camelback with water, and put all my stuff on the sofa. When I got up at 4 am I  went to the kitchen and turned on the coffee maker and went to check my back. My bag was soaking wet and everything inside of it was wet as well. I should've known then that this trip was not going  to turn out the way I planned. I made  my coffee which  has 2 teaspoons of ghee and 1 tablespoon of MCT Oil in it. Because I was flustered and rushing around  having to find a new pack and clothing I accidentally put  an extra tablespoon of MCT Oil in my coffee. The side effect of having too much MCT Oil is diarrhea and that certainly affected me later in the day.
Don't mess up with MCT Oil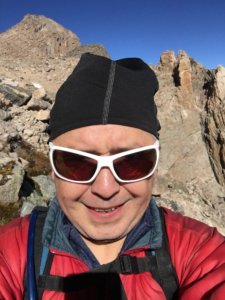 I drove up to  Longs Peak trailhead which is about an hour and 20 minutes from my house. By the  time I got there I was running to the bathroom. After that bathroom disaster I  started hiking towards Mount Meeker. I was encountering a lot of people coming back so I got curious and asked someone "why are you all coming back down ?". They told me  the wind conditions on the mountain were outrageous and no one was going to summit  today. I was looking  for an adventure so I kept going. You can see from the video and pictures that it was a beautiful day with the exception of the high winds. All I brought for food was a handful of olives and a handful of macadamia nuts. I wanted to see how I would do with minimal food. I did have 2 L of water in my Camelback which by the time I got back to the car I completely  drank.
Olives and Macadamia nuts are perfect keto foods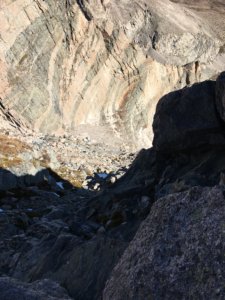 Mount Meeker is  approximately 13,900 feet. My plan was to climb this mountain and then descend the saddle. From there I would  climb Longs Peak which is 14,200 feet. I was  going to descend Longs Peak via the Keyhole route and head back to the car. You know what they say about " best laid plans ". When I got close to Mount Meeker I saw an ice wall ahead of me. What happened is  that there  had been  some snow, then it melted and then it froze again. I wasn't sure I was going to be able to get through the ice. I just slowly kept going up and up and up and eventually I got past the ice. I was thinking "Thank God I'm not to go back down through the ice because I'm climbing Longs Peak". A couple hundred feet higher at around 13,400  feet the wind was so bad that I had a turnaround. So yes, I had to climb down through that icefield again.
I eventually made it back to my car. Let me  tell you walking down steep terrain  and down scree is really  tough on your legs. As I write this two days post trip my legs are still sore. In the parking area  people were in shorts and T-shirts. It is hard to believe how much difference there can be on a mountain in just a few thousand feet. I did learn though that my body really is keto adapted. While I did eat half the olives I didn't touch any of macadamia nuts. Never was hungry or felt excessively tired. That is pretty good considering my last big meal was dinner the night before.  The only thing that  really got to me was the altitude. Around 12,000 feet I could really feel the altitude and I was breathing heavy.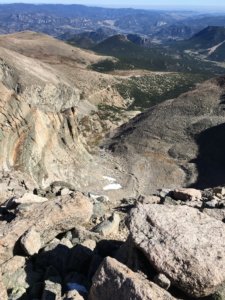 So this was my short adventure that did not turn out  like I had planned. Next week,  on to the Grand Canyon. To all my keto buddies out there,  keep on ketoing  on.
Some lessons I learned
MCT oil really can get your gut moving. I still swear by it. 
Keto adaptation means you really do not need much food.
Water is still essential. I did get a bit dehydrated. 
It is nice to own your own clinic that does Myers Cocktails. Helped with my recovery.
Epsom Salt soaks are wonders to sore muscles. 
I retreated. Discretion is the better part of valor. The mountain will be there next year.