October 12, 2017
My Week of Keto Living ( Day 1 and 2)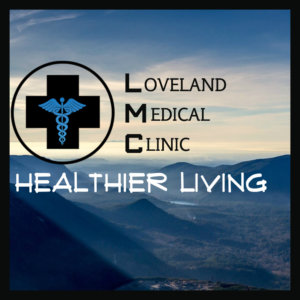 As part of the 22 Day Weight Loss Program I(Siegfried Emme FNP)  have many clients that I need to review their daily life activities to help them get into or maintain ketosis. In this blog post I thought I would show everyone what a week of my life currently is like. This may or not motivate people to make some changes.   Nothing fancy in my life. I do live by the motto if it isn't measured, it isn't so. Comes from the medical field in that if it is not charted it wasn't done.  I usually do not measure anymore on a regular basis  because I have this lifestyle wired.  I am doing this for you( I do hate poking myself daily for numbers). So I will be giving you my readings as well as what  my daily activities were.
If you need a quick review on the ketogenic diet you can go here.
I am starting this off with last night I had 3 glasses of Cabernet and 4 chocolate chip cookies after dinner( maybe more). This morning I threw out the cookies and ice cream into the trash .  I have a sugar problem which is why I was diabetic prior to starting this diet.  Those actions  probably threw me out of ketosis. We will see when I check ketones this afternoon. So here we go.
If you want the google document version of this post you can go here.
Oct 4 2017 Day 1 Keto Lifestyle
Woke up at 0630. Made myself a cowboy coffee. That is 2 cups of coffee with 1 tablespoon of ghee and a tablespoon of MCT oil. Couple drops of stevia and splashes of Saigon Cinnamon. Video on how to make the coffee below. 
Fat  28gm  
0920 Cup of bone broth and half a teaspoon himalayan salt
9 gm protein 1 gram carb 900 mg sodium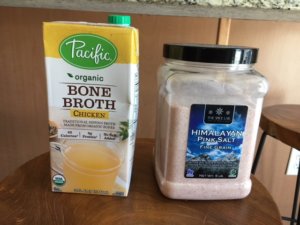 0945 30 minutes workout. 
1200  25 minute walk
1235  Another  cowboy coffee.         Fat  28gm  
1420  Wim Hoff breathing routine ( 45 pu)
1615 ketones 0.6  glucose 79. Nutritional ketosis starts at 0.5.
Here is the equipment I am currently using.
1700 martini 11.6 carbs
1705 avocado salmon appetizer(I ate half an avocado) recipe
Fat 30g Prot 5.9 Net carb 6 g Sodium 252
1750 glass of cab 6 carbs
1815 Osso bucco for dinner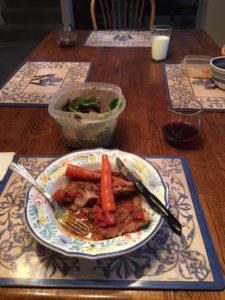 Lamb Shanks(100% grass-fed and grass-finished)
Carrots(enough to make a bed for the lamb)
One can whole tomatoes
Garlic
Extra Virgin Olive Oil (Costco)
White wine
Salt and pepper to taste
I use the recipe from Tim Ferris' book 4 Hour Chef. It tastes great and is easy to cook.
My serving came to
12 net carbs(From the carrots and tomatoes)
34 gm protein( I stripped the meat off the bones) by the way I always cook the meat on the bones. It is better for you. I also sucked the marrow out of the bones. yum
17 gm fat( nice fatty lamb)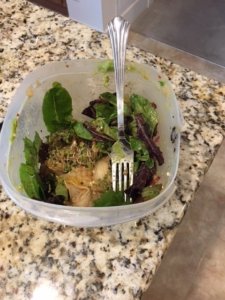 Here is my salad recipe that I had for dinner. NOTICE THE FAT !
3 cups mixed salad(net carb 1.2 g), 2 ounce kimchee, 4 tbsp sauerkraut, ½ cup broccoli sprouts, ¼ cup walnuts, 1 ou gorgonzola cheese
2 tbsp EVOO with 1 tbsp balsamic vinegar( 24 gm fat, 7 gm carb)
I  Wholly guacamole(Costco)
19 gm net carb
59 gm fat
12 gm prot
240 mg sodium
1840  glass of cab 6 carbs
Carb  60.6 g         prot   51.9 g       fat    162 g
Keto ratio   carb prot: fat    112.5: 162 1:1.44
OK  I had a fair amount of carbs, but look at the quality of the carbs. No JUNK  food. That is what you need to be aiming for.
Here is an article explaining keto ratios
For you keto newbies ideal keto ratio would be 1:2 (carb prot: fat). To treat neurological diseases like epilepsy you would need to be 1:4. Once you are keto adapted like me you can fudge and get away with it. The real goal is to become metabolically flexible and be able to switch between carb burning and fat burning anytime. That is the way the human body was designed to function before we screwed it up with our modern diet.
Calories  442 1458= 1900  The Standard American Diet is around 2700 calories a day. Even eating the majority of my calories from fat I am still about a 800 calories short and not hungry at all. 
Sodium for the day 1500 mg  That is pathetic. You really want your sodium intake to be between 3 gm and 6 gm per day. Do not believe the federal agencies who are paid off by the pharmaceutical companies that you need to be on a low salt diet. Same goes for the cholesterol standards . Take your health in your own hands.
Steps for the day 11,119 steps.
Oct 5 2017 Day 2 Keto Lifestyle
Woke up at 0540. Yes  , I usually am an early riser. Early to bed, early to rise, makes a man healthy , wealthy , and wise. Can you tell me the author of that quote ?
Stretching routine. One day I will make a video of this. Only 5 minutes.
20 minutes walk.
0630  Made myself a cowboy coffee.    Fat  28gm
I get asked how do I figure out numbers and keep track of them. I like to use a free app call Cronometer. Here is a quick video on that app.
0900 Wim Hoff breathing  (50 pu)
0915 15 minutes meditation
1300  Made myself a cowboy coffee.    Fat  28gm
1610  ketones 2.2  glucose 79. Notice that without the cookies that I pigged out on the previous night my ketones were higher
1630 Deviled eggs made with mayo, honey mustard, hard boiled eggs,cherry peppers,  and crabmeat.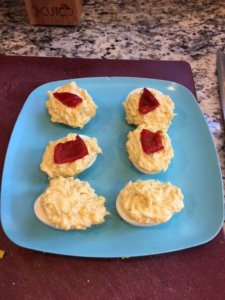 Fat 24 gm  Prot 14 gm carb 3.75 gm
I did only eat three. The Mayo really helps bump up the fat.
1740 martini 11.6 carbs
1800  glass of cab 6 carbs
1810 Dinner one-pot pork curry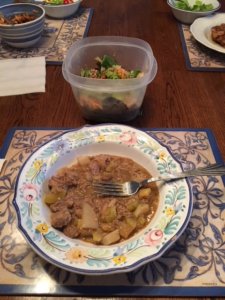 Per serving  Fat 41.5 gm  prot  25.7 gm  net carb 8.2 gm
Meal cooked in slow cooker and consisted of coconut milk, tons of spices, turnips and zucchini. I got the recipe from the KetoDiet Cookbook by Martina Slajerova. Get yourself a good keto cookbook !!
Of course I had a large salad
59 gm fat 12 gm prot  19 gm net carb
2000  Then I blew it with  ice cream and later popcorn.
Ice cream bar   fat 8 g  prot 1 g   carb 15 g
Popcorn  fat 9 g   prot 2 g   carb 18 g
Late night   couple  glasses of cab 18 carbs
Day totals
Fat  197.5 g  prot  54.7 carb  99.5
Keto ratio  1:1.29    2394 total calories.
I think I will be out of ketosis tomorrow. The numbers will tell all.
Steps for the day 9,387 steps. Missed my 10,000 step daily goal.
Ok. That was my first two days. I bet I make my step goal 5 out of 7 days. Now getting in 10,000 steps really is not hard. I have plenty of clients that seem to struggle with this. I walk every chance I get. When I am working at the clinic it is only 20-30 steps to the patients rooms. Even if I see 40 patients in a day it still is only 1600 steps. I never park close to the store. I also try to never take the elevator. It is the simple things that make a big difference in the end. 
I am metabolically flexible. If you are starting out you will not be able to blow it like me and stay in ketosis. I am even a diabetic and I can switch back and forth with ease. I will talk more about this later. Anyways, next post, next two days.